Napapijri's complete guide to city styling for every urban adventure.
Attitude and individuality – these are what urban fashion is all about. Tracing its roots back to the hip-hop culture of the 1980s and 1990s, the edgy, bold aesthetic of urban fashion blends streetwear and sportswear for a look that's all about the beat of the city.
And this is where we like to play. Sure, Napapijri was born at the foot of Mont Blanc and while its origins are distinctly outdoors-y (hello polar explorers!), what makes us us is the incessant drive to push boundaries and explore uncharted fashion territories. This is why, since 1987, we have been combining outdoors and urban inspiration to define our unique take on what it means to be out there. Our iconic iconic Rainforest and Skidoo jackets are the embodiment of the unique take on outdoor fashion that has placed Napapijri on the map precisely during the golden age of urban style: the 1990s. As recent trends are marking a renaissance of the urban aesthetic of the time, once again we found ourselves centre-scene, bringing it to life in our latest collections.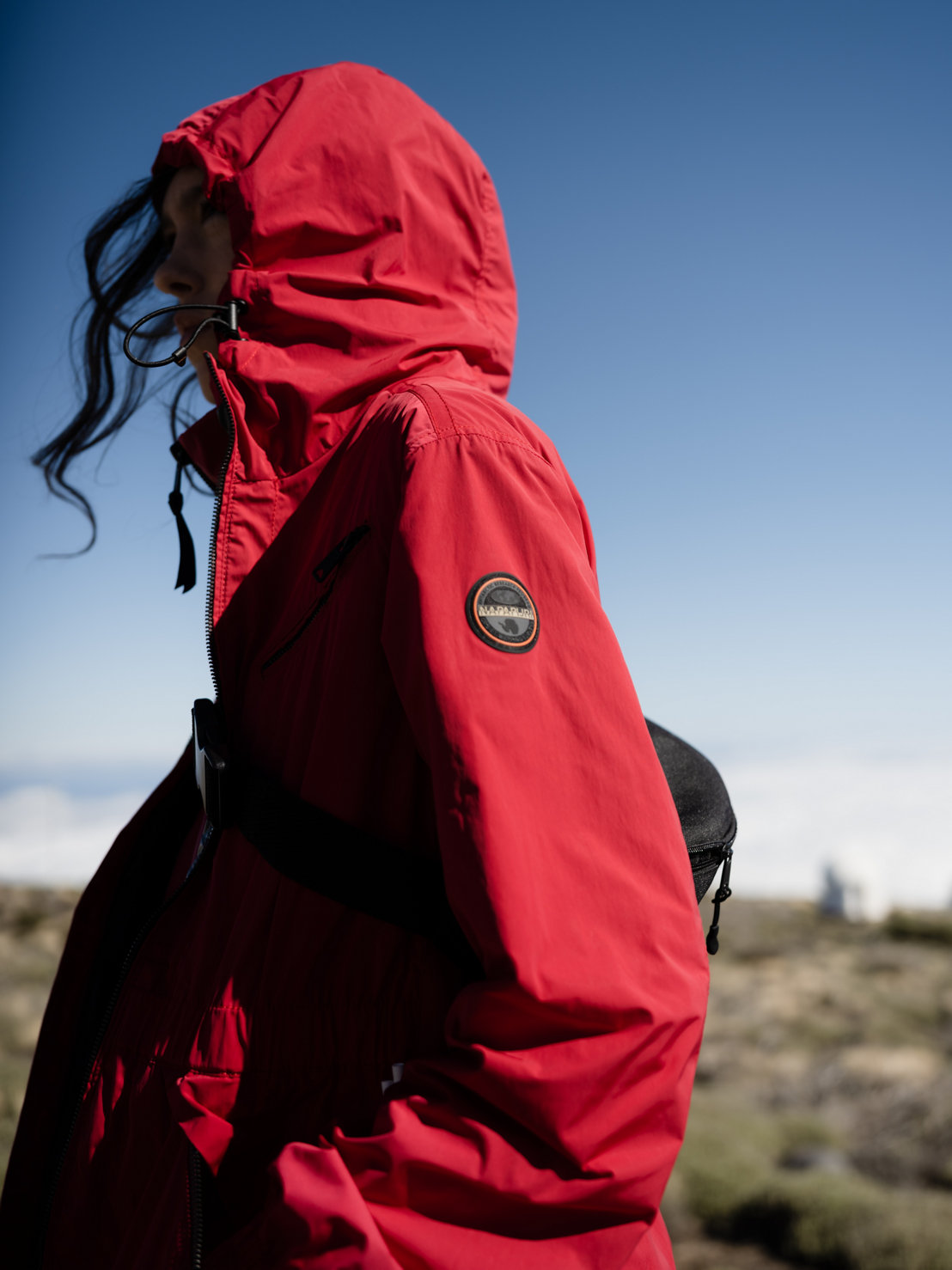 The rules of urban fashion: there are none
Urban fashion is all about unique, edgy style and the adventurers who make the city their playground. There are no set rules or parameters - take inspiration from artists, musicians and sportsmen and women throughout the decades and add your own flair. 
Whether you are planning an active city adventure, a day trip, or exploring the concrete jungle by night, make urban style your own and see where the adventure takes you.

If you're headed off on an exciting city break, we've got all the urban style you need for the adventure. With functional fits, bold designs and city-rocking silhouettes, our Urban Tech collection is all about authentic urban looks, no matter where the journey takes you -- day or night.

Active Urban Fashion
What is urban adventure? The concrete jungle has been the birthplace of many sports: skate, parkour and basketball. The city inspires an energy unmatched by it's rural counterparts; the intensity of urban exploration and the spontaneous creativity of street photography and art. 
From work, to the bar, to a party, city life pulls you in all directions and you have to be ready to go with the flow. Urban fashion designed for just that - functional, comfortable and hard-wearing clothing to cope with many scenarios. 
Performance fabrics meet urban silhouettes
Active urban fashion is all about trend-setting urban style that allows you to move freely, play and explore the environment. That means clothing that's engineered to resist the elements, all while resisting scuffs and damage on the way.
A classic like our windbreakers pairs a versatile urban silhouette with baked-in technical performance. A water-resistant lining means you're weather-ready, no matter what. Plus, an adjustable hood, welt and utility pockets mean ultimate versatility coupled with an iconic streetwear aesthetic.
Day trips
The adventure of an urban day trip can bring the unexpected. This is why being prepared while still travelling light is a must. Whether you're hopping on and off the underground, meeting with friends, exploring the streets or checking out those lesser-known urban spaces, the right gear is a must.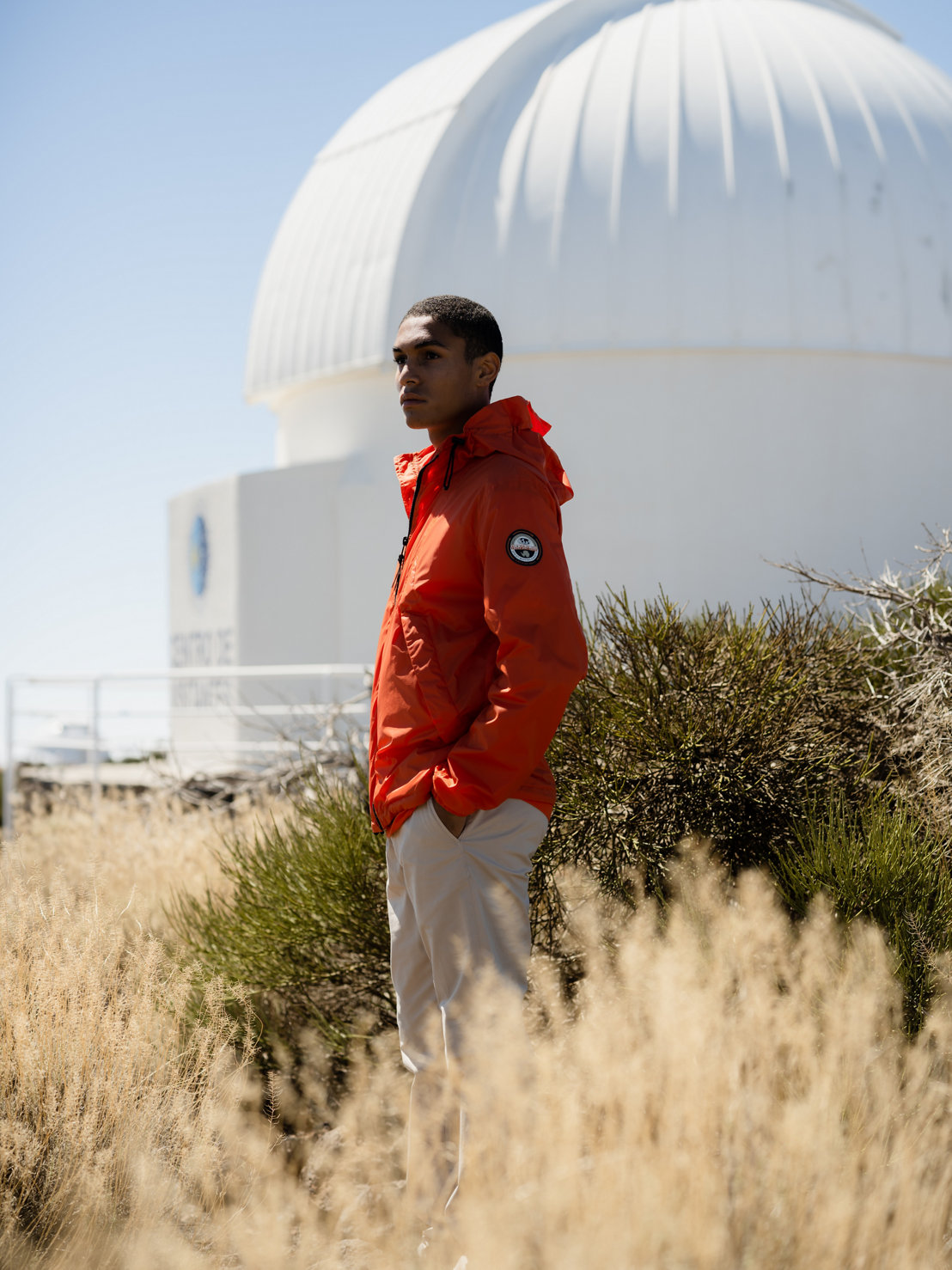 Circular series
Our circular packable jacket is super light and easily folds down into its own inner pocket, perfect for throwing in a backpack for a day trip. Plus, an adjustable hood and hems, inside mesh lining and zip fastening transform it into the ultimate outerwear ally with a striking urban silhouette.
Better yet, all the styles in our Circular Series are 100% recyclable.
Inside-out leisurewear
Planning a more low-key day out? Inside-out leisurewear puts a fun twist on leisurewear aesthetics. For women, our a sweatshirt and dress sport a double relaxed urban appeal. Like a more classic feel? A zip hoodie embodies an easy and comfy urban aesthetic.
Evening and event wear
If you're headed out as the sun goes down, bring the thrill of the street with you with performance fabrics, versatile designs and urban silhouettes that shift effortlessly into the evening hours.
For women, a loose-fitting and water-resistant long jacket is perfect for any evening adventure. With an adjustable waist and hood, it adapts with you as the night goes on. Wear over a dress for sleek urban style top-to-toe.
When the sun dips behind the horizon, men can wear a versatile, sleek jacket that is crafted for ultimate urban mobility.
Want more? Check out our best sellers or browse our collection of Anoraks and clothing collabs.