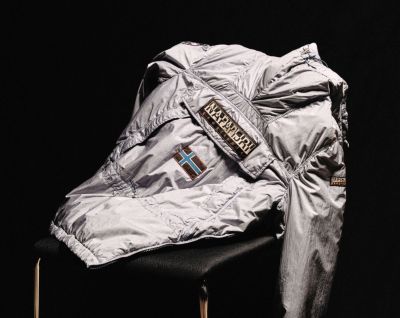 From the outdoors to the city
Born in 1987 at the foot of Mont Blanc, Napapijri has thrived on intersectionality ever since. Defying labels, transcending boxes, treading uncharted fashion territories by weaving outdoor inspiration and urban energy into its iconic outerwear style.
Material creativity
and urban flair
Napapijri was originally a maker of travel bags created using waxed cotton canvas, a material borrowed from military field tents.

Our first product, the Bering Bag, merged material expertise and Napapijri's distinct brand code: bright colours, bold logos, and the unmistakable Norwegian flag to symbolise our connection to polar exploration.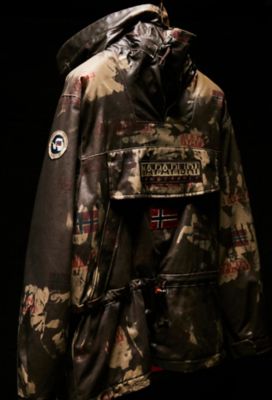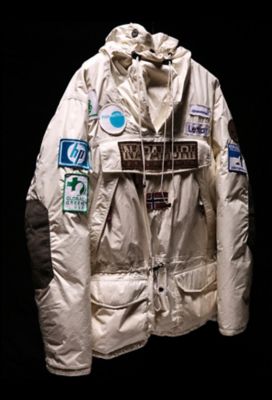 Since then, we have expanded our signature take on outerwear transforming the anorak into a familiar sight in the urban landscape, first with the Skidoo jacket (1990) and then with the Rainforest (1995).
Past forward
Napapijri's heritage sits at the core of the creative narratives that inspire all present and future actions.
Merging design, sustainability, and innovation, each collection is a journey that elevates the iconic traits that make up our unique identity, marrying outdoor inspiration and urban style.