Make this a summer to remember with our SS23 collection. Plus, get the lowdown on styling our t-shirts, anoraks and accessories for every adventure.
Summer is the perfect time for exploration and adventure, and there's no better way to do it than with Napapijri, the ultimate outdoor and streetwear brand.
Planning a weekend camping trip, heading to an awesome festival or off on a city adventure? Our new women's and men's summer fashion range includes jackets, shorts, lightweight anoraks and t-shirts that are ideal for exploration and self-expression.
So gear up and get ready for an unforgettable summer of discovery.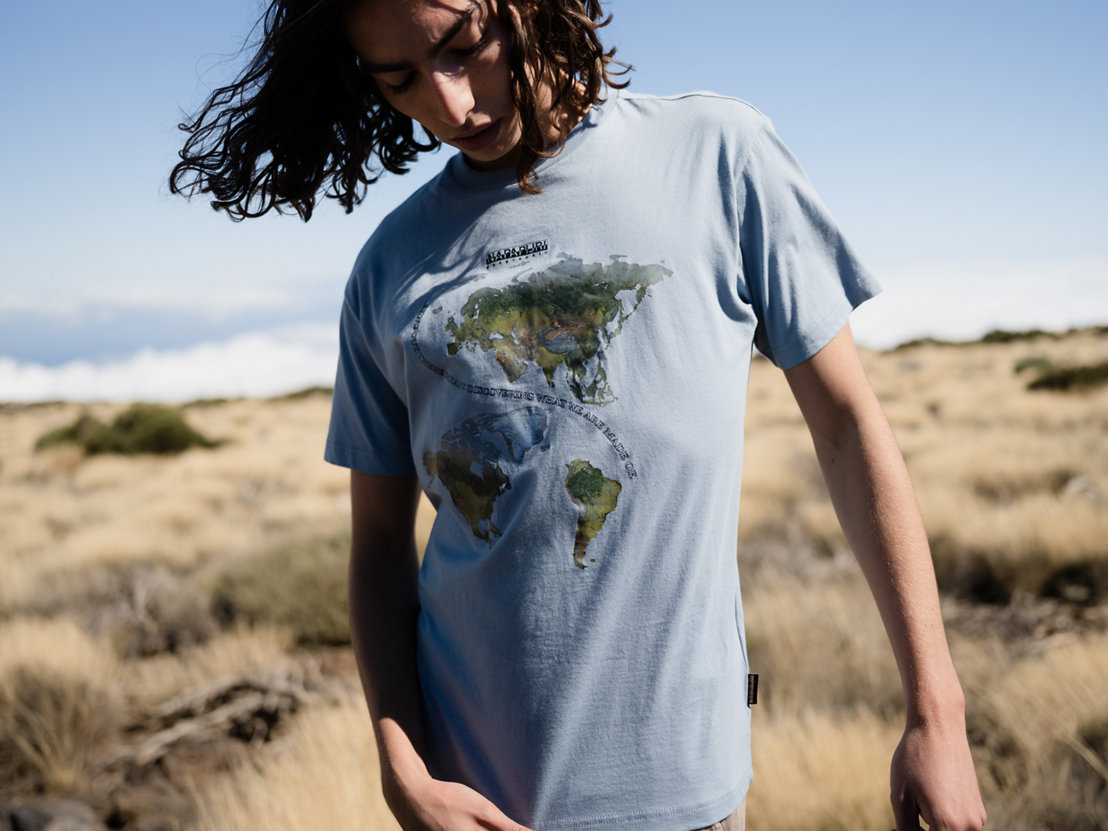 What to wear in summer
At Napapijri, summer is all about exploration. That's why our summer collection is designed for those who don't follow the crowd, who march to the beat of their own drum and who stay curious, no matter what.

No matter how you choose to express yourself or where your journey takes you, Napapijri is here for the ride. Whether it's carrying a backpack full of memories or wearing a jacket that tells a story, it's not about where you end up, it's about the adventure along the way. 

Need the right gear for the summer ahead? For our 2023 spring-summer fashion collection, we've drawn inspiration from the natural beauty of Ecuador and celebrated the spirit of adventure with earth-inspired tones and light materials.
T-shirts
When the weather heats up, there's nothing better than a great set of t-shirts. Summer casual is a hallmark of our SS23 collection. From spot colour details to seasonal graphics and other fashion graphic designs, our graphic t-shirts are perfect for warm weather exploring. 
Made with washed Supima® cotton and other lightweight and recycled materials, our t-shirts are both comfortable and stylish. Pair them with casual shorts to keep you comfortable and cool while out on the trails.
Sandals
No summer wardrobe is complete without a great pair of sandals. From classic leather to sporty sliders, you'll find options that are perfect for everything from city exploration to beach or pool hangouts. If you're planning on tackling some terrain by foot this summer, be sure to check out our sturdy, comfortable hiking sandals.
Summer accessories
When it comes to accessories, we've got things covered too. Keep the sun off your face with a cap or hat, or add some flair to your outfit with a bright bandana. Don't forget a backpack or tote bag to carry all your gear, whether you're hitting the beach or out exploring a new city.
How to wear key looks from the SS23 collection
Looking for tips on how to wear summer fashion from Napapijri? Here are some tips on how to create a look for any summer adventure.

Washed Supima cotton t-shirts and sweatshirts
Strong, soft and long-lasting, Supima cotton is a top-tier grade of cotton that will keep you cool and comfortable under the summer sun. 
Pair one of our Cascade t-shirts or sweatshirts with distressed jeans for an easygoing style. Or pull on a bright Rhemes or Hulica shirt with your favourite shorts and be ready for anything with its hard-working fabric.

Seasonal graphic and print t-shirts
This season, our t-shirts are all about bright seasonal graphics. Perfect for hikes, festivals, sports and enjoying whatever the summer brings. Grab one of our Paradise, Balz, Jubones or Daule t-shirts to rock this summer's Ecuadorian-inspired look.
Spot colour details
Unexpected pops of colour find their way into our SS23 collection. Red cherry is one of our key spot tones and is incorporated into camo-inspired prints, defined clothing panels and full garments. After all, summer wouldn't be complete without a burst of fun and colour.
Lightweight fabrics
SS23 has lots of lightweight shorts and t-shirts to keep you cool. We've also used lightweight summer fabrics in some of our most iconic anorak designs so you can stay protected and warm without being weighed down.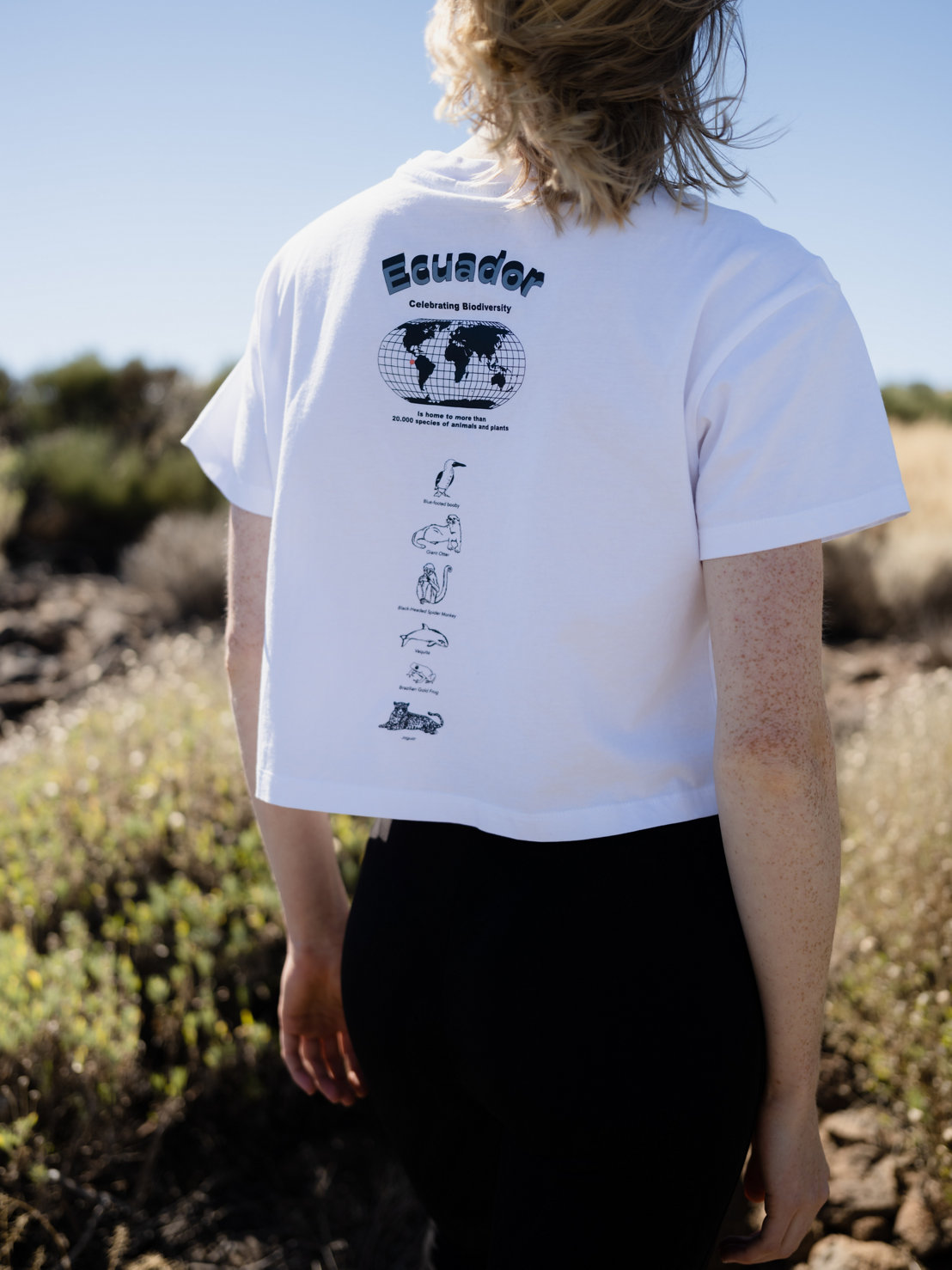 The Northfarer Shell Anorak Jacket
The Northfarer is a versatile and durable option for all your outdoor adventures. Made with recycled materials, this jacket is both sustainable and functional. Perfect for mountain camping trips and hikes, it's also great for music festivals. Wear it over your favourite band t-shirt to stay cosy during late-night sets.
The Rainforest Pocket Summer Jacket
Our Rainforest Pocket Summer Jacket is a lightweight and breathable option for summer weather. With its lightweight design, vibrant colour and compact size, it's ideal for beach vacations and coastal adventures. It's also a great choice for outdoor barbecues and picnics. Wear it best over a casual t-shirt and shorts. 
The Rainforest Open Summer Print Jacket
This iconic jacket comes with a full zip front and graphic print, making it a stylish option for city explorations and other urban adventures. Wear it to brunch with friends, a round of frisbee in the park or throw it on for a day of sightseeing.
The Circular Packable Jacket
This sustainable jacket is a fully-recyclable windbreaker. Its lightweight design makes it a super versatile choice for travel and especially those go-everywhere backpacking trips. Keep it on hand at outdoor gigs or festivals ready for unexpected weather changes.
The Urban Modular Windbreaker
Like to customise your level of protection? The Urban Modular Windbreaker is an adaptable jacket with removable sleeves. Great for commuting to work or running errands in the city, wear it for outdoor workouts or runs too, as it provides both protection and breathability.
The Inti Medium Jacket 
The Inti is a great choice when it comes to days exploring the city or casual nights out with friends. It's also perfect for keeping you warm and stylish as the sun goes down at summer concerts and outdoor events. 
The Urban Commuter Windbreaker
A high-performance essential, our Urban Commuter won't let you down during everyday travel. Wear it on your bike ride, for an outdoor workout or on an active city adventure.
No matter where this summer takes you, make sure you have the perfect gear for the adventure. Our SS23 collection combines performance, style and sustainability to celebrate the spirit of being out there. With our iconic shapes, vibrant designs and sustainable fabrics, join us on the journey of discovery and self-expression this summer.