Explore our guide, from versatile anoraks to lightweight packable jackets, and we'll find the perfect travel jacket for your next adventure.
When you're packing for an upcoming adventure, making sure you have versatile, practical clothing is key. The right base layers, comfy quality trainers, and mix-and-match layering options, like sweatshirts, are all important. But, jackets, above all, stand out as a necessity. So, what really is the best travel jacket?
Anoraks, a core staple of the Napapijri DNA, known for their durability and versatility, are a top choice when it comes to travel jackets. With our iconic designs and seasonal prints for both men and women, you don't need to sacrifice style for functionality.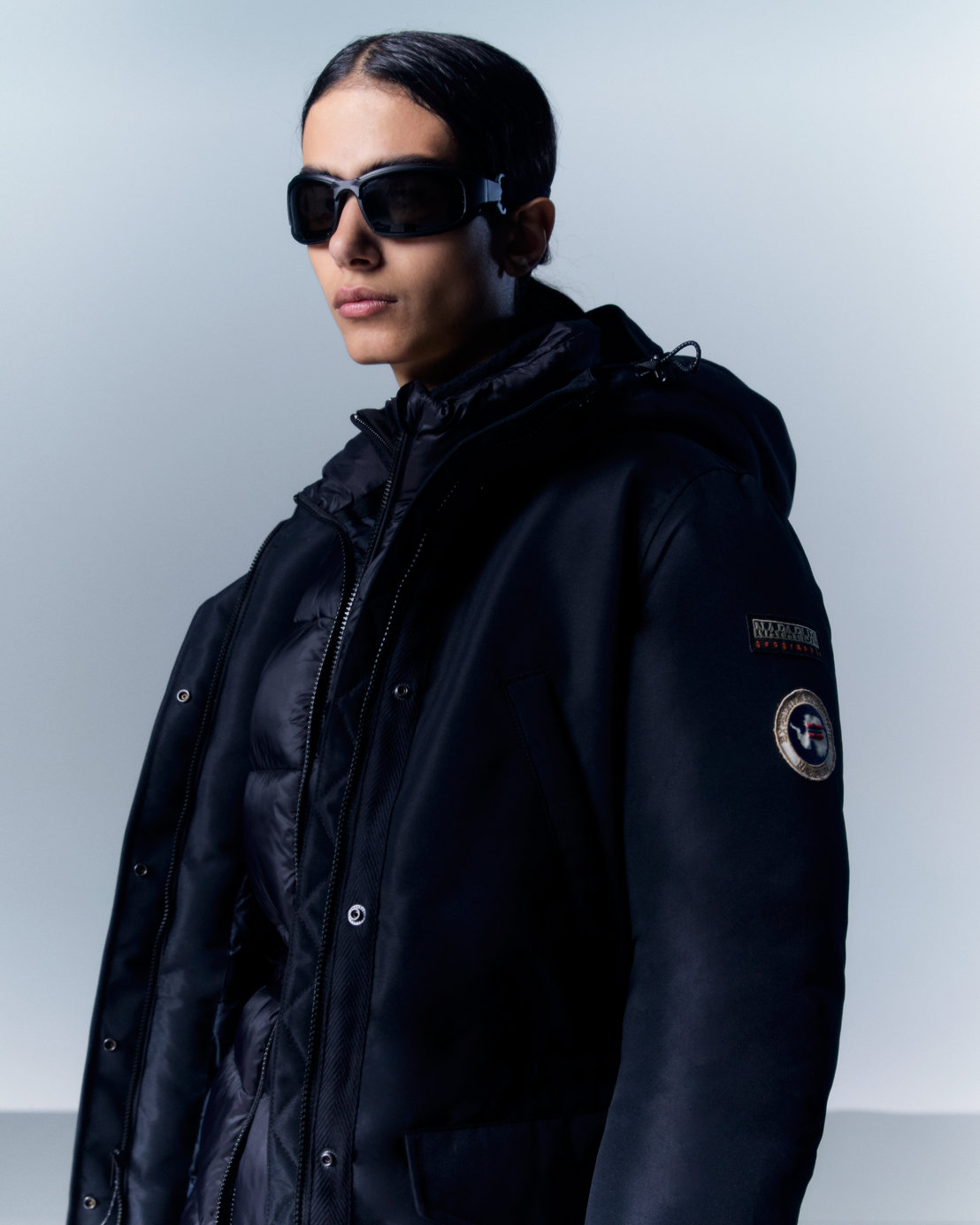 In this guide, we'll give you a rundown of all the unique features that make anoraks among the best travel jackets out there. Plus, we'll take a look at packable jackets, styling advice for travel jackets, and more.
What makes anoraks the best travel jackets?
Quality anoraks come with a range of features that make life easier while traveling. Offering nifty ways to stash your essentials and helping you adapt instantly to unpredictable weather conditions, a great anorak is the perfect travel companion and one of the most versatile travel jackets.
Here are some of the key features of a great anorak:
Zipper pockets
Anoraks equipped with zipper pockets are a secure and accessible way to keep your essentials close at hand. Think of a safe spot for items like your phone, wallet, or keys. No more worrying about smaller items falling out of open pockets.
Adjustable hoods
Out sightseeing? Trekking through a forest? Enjoying the vibe at a concert? An adjustable hood is ready to shield you from sudden rain or gusty winds.
Like the protection of a hood but want to keep the aesthetics of your anorak clean and simple? Many of our anoraks come with a neatly tucked away hidden hood, ready to unfold and wear at a moment's notice.

Adjustable hemlines and elasticated cuffs
Travel is all about getting out there and adventuring. But that can also mean facing unpredictable weather, including sudden cold spells. Which is why having an adjustable hemline and elasticated cuffs is a great feature of any anorak. They allow you to control the jacket's fit, making it particularly helpful in chilly conditions when you want to keep out the cold.
Iconic design and seasonal prints
Great anoraks fuse epic style with top functionality. Our jackets come in distinctive, iconic designs and fun seasonal prints, so you can choose the look you prefer. Plus, they come with flatlock stitching, not only increasing durability but also elevating the overall aesthetic.
Packable jackets
Within the travel jacket family, packable jackets certainly deserve a mention. Indeed, a packable rain jacket or lightweight packable waterproof jacket can be an adventurer's best ally.
What is a packable jacket?
Engineered to be light and compact, packable rain jackets can be folded down into their pocket or a small accompanying bag. This means they're extremely convenient to carry in your luggage or even a daypack, taking up very little room. Packable waterproof jackets offer shell-like resistance against downpours. Meanwhile, water resistant packable jackets can stand up to light rain.
How do you fold a packable jacket?
As for how to fold a packable jacket, it's a breeze. Most packable jackets come with instructions and have a dedicated pocket for easy folding and storage. In general, you'll want to flatten the jacket, fold in the sides, and then roll or fold it from bottom to top.
What's the best packable rain jacket?
The answer here largely depends on your personal needs. However, a lightweight, adjustable, packable jacket often tops the list because of its dual functionality. It provides protection from the elements while being customisable to your needs.
Looking for a packable rain jacket that's lighter on the environment? All the styles in our Circular Series are 100% recyclable. Plus, their fabric is made from high-performance yarn recycled from discarded fishing nets and other waste materials.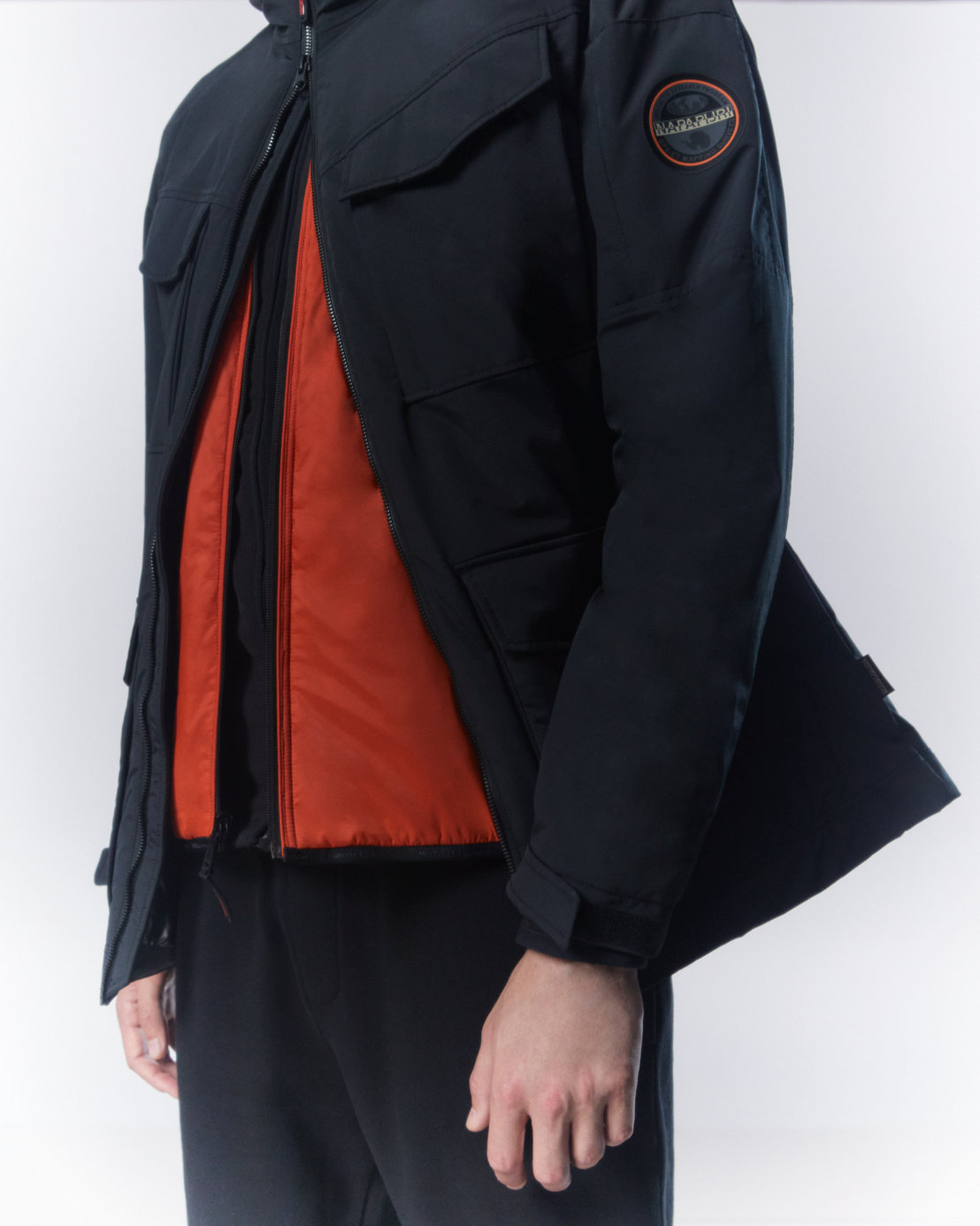 Styling a travel jacket
Need some styling tips for your anorak or travel jacket? Here's how to style yours for a range of travel adventures:
Hiking
When going for a hike, an anorak like our iconic Rainforest style will be your best companion. If you like to keep things simple, choose one in a neutral color like olive, gray, or navy. Then pair it with comfortable joggers or cargo trousers. Complete the look with sturdy hiking boots and a hat to protect you from the sun. Layers are key here! You can always take layers off to cool down.
Sightseeing
If you're out sightseeing, an anorak can add a stylish yet practical element. Pair a bright or printed anorak with comfortable jeans and a simple t-shirt for a day of exploring. Add comfortable sneakers, a crossbody bag for essentials, and sunglasses to complete the look.
Chilly weather? Choose a puffer jacket in a bright color. It will not only keep you comfortable but also add a fun pop of color to your travel photos.
Festivals
For a festival, an anorak is essential, as it's both a stylish and functional layer. Try a bold, bright anorak over a graphic tee or a trendy crop top, paired with distressed jeans or shorts. Pair with comfortable boots or sneakers, and add some fun accessories like a bucket hat or beaded necklace to finish the look.
For my festival fit ideas, read our 101 guide.
No matter where your adventure takes you, having the right travel jacket can make any travel experience that much better. So whether you're looking for a versatile, go-anywhere anorak or a lighter, packable jacket, check out our range to find your perfect travel companion.