As the temperatures start to dip, a new world of winter exploration opens up. No matter whether you're an urban adventurer or an outdoors explorer, having the right winter outerwear is vital.
This season, we have taken the puffer as our ultimate look, re-imagining iconic pieces such as the Rainforest Jacket with new shapes, colours, and materials.
So if you're hunting for the best winter coats, accessories, winter workwear or other winter outfit ideas this season, we've got all the cold weather clothing you need for an awesome winter of adventure.
The ultimate winter exploration wardrobe
Whether you're hitting the snowy city streets or headed off into the great outdoors, the right winter clothing sets you up for a great journey ahead. Check out some key items which will elevate your winter wardrobe.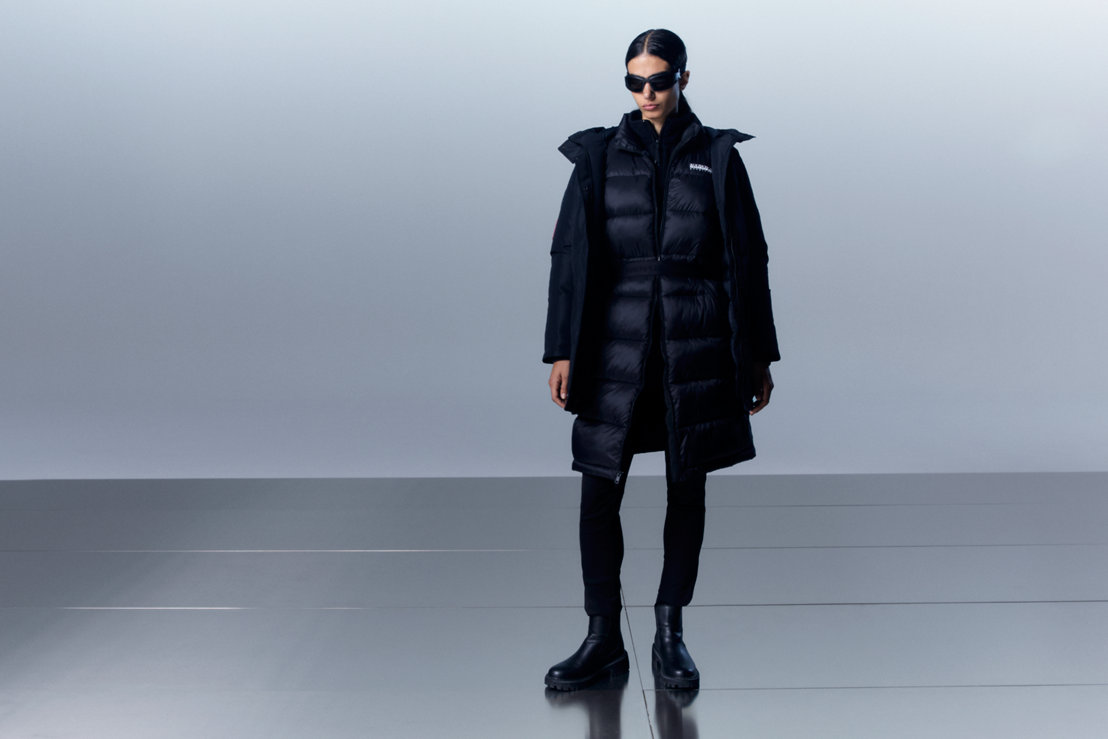 Our Parka Jackets are a fantastic winter choice when looking to stay warm and stylish in the colder months. The Antarctic Parka Jacket is a prime example of this. Equipped with an adjustable hood, inner cuffs, and a two-way zip, its design focuses on comfort and protection. It's also made with 100% recycled polyester down-free Thermo-Fibre™ padding insulation.
Puffer jackets are our definitive winter fashion item. The Rainforest Puffer Anorak stands out as a perfect option for winter exploration or as part of any winter travel outfit. Made of super-strong Cordura® fabric, this breathable yet water resistant jacket is ready to take on anything winter has to throw at it.
Northfarer Puffer Anorak
The Northfarer Puffer Anorak elevates the iconic puffer jacket's design. The result is a true winter wardrobe essential. Crafted with durable Cordura® fabric, its breathability and water resistance are unmatched. Its design also boasts Thermo-Fibre™ insulation for warmth without the weight.
Our most iconic jacket, synonymous with warmth, versatility and style. This edition features two side zip pockets for added convenience. Technical features like taped seams and adjustable hems ensure it stands up to winter's challenges.

Go beyond the conventional with a versatile hoodie. Our hoodies are cotton-soft to the touch but with the added durability of polyester. So get the perfect companion for every cold-weather adventure.
How to dress for winter: Choosing the perfect winter gear
Out there exploring the urban jungle as the temperatures start to dip? Here are some of our top tips for what to wear in winter. Keep an eye out for these handy features and details in the cold weather clothing you choose, to make sure you're comfy and protected, all winter long.
Coats and parkas: Your best outerwear defence
When selecting coats and parkas for the cold season, here are some key factors to keep in mind:
Insulation
A coat's primary job is to keep you warm. Opt for down-free or synthetic insulation like Thermo-Fibre™ to keep warm when the temperatures start to dip.
Water resistance
Snow and sleet are common in winter. Coats with water resistance help protect against the damp.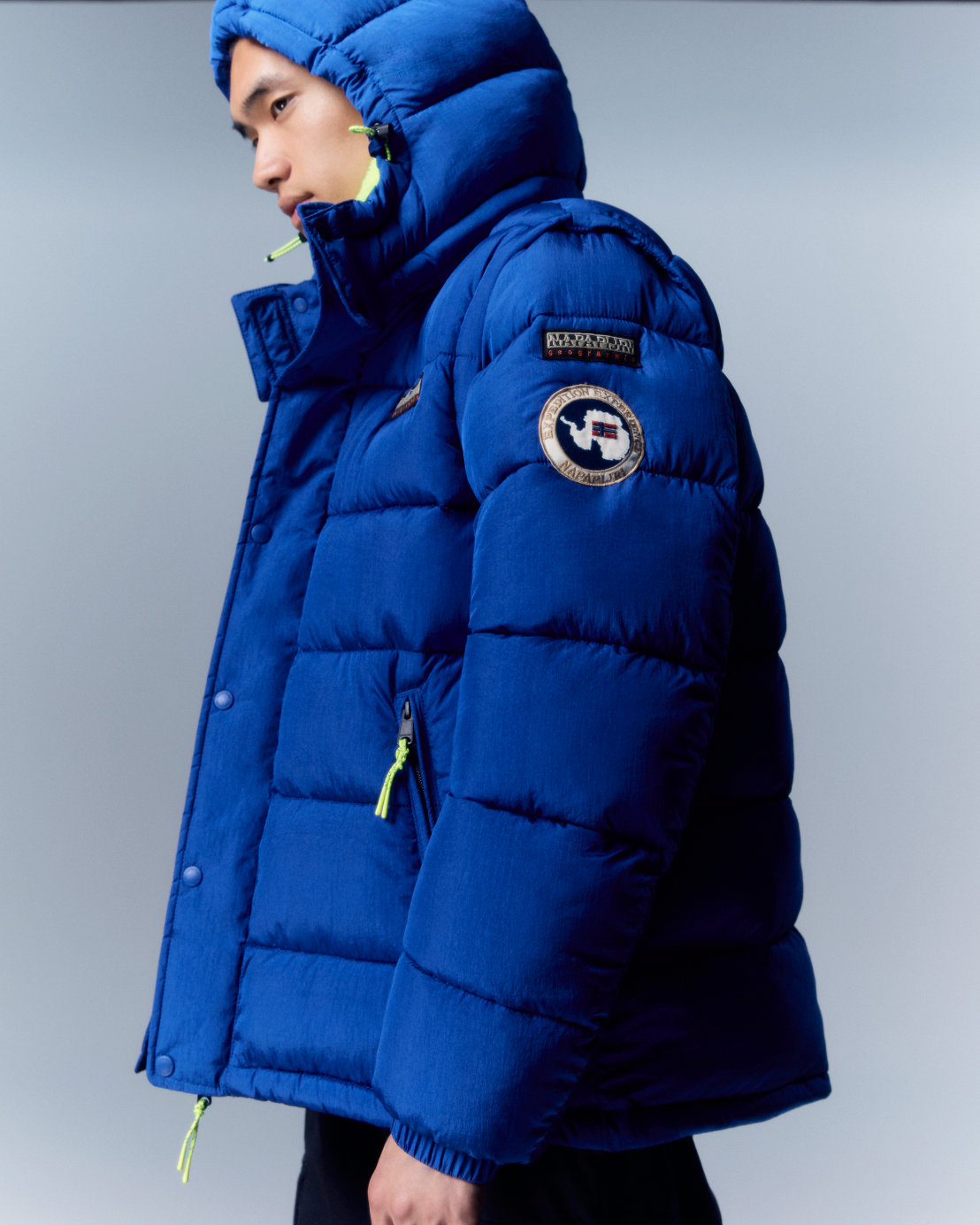 Length
Longer coats help keep your lower half warmer. Keep an eye out for parkas that extend below the waist, for extra protection against the chill.
Hood
An insulated hood can be great to have on windy days.
Pockets
Look for deep pockets, ideally with zips. These help keep your hands warm and mean a handy place to store your essentials like keys and a phone safely.
Hoodies, shirts, and trousers: Layering for comfort
Layering is your ultimate cold-weather defence in winter. Which is why having the right hoodies, shirts, trousers, and thermals is key. Here are some extra tips to bear in mind when picking out the perfect clothing to layer:

Hoodies
Go for hoodies made of thick material, such as a mix of cotton and polyester. An adjustable hood adds extra protection on windy days.
Shirts
Go for quality, breathable long-sleeve shirts. Thermal properties will add an extra dose of comfort and warmth.
Trousers
Keep an eye out for trousers made of materials that block the wind. Those with inner lining are great for added warmth.
Elastic cuffs and waistbands
These help trap heat close to your body and prevent cold air from entering. That means you stay cosy, no matter where the adventure takes you.
Breathability
While warmth is essential, so is letting your skin breathe. Materials that wick away moisture can prevent excessive sweating and clamminess in the cold.
The perfect gear for every winter adventure
Whether you're an urban explorer or outdoor adventurer, having the right winter clothing essentials are a must-have for the journey.
At Napapijri, we've got a range of winter coats, men's winter fashion and women's winter fashion designed to keep you comfy and protected. So whether you've got an eye on winter fashion trends or just want to invest in quality, durable winter clothing, we've got you covered.