Ensuring you have a versatile wardrobe that sets you up for any occasion or fashion trend can be a daunting prospect. Trends come and go, but not everyone can afford to completely replace their wardrobe once a season, and they shouldn't have to. With the help of this guide, you can ensure you always look sharp, no matter what the latest trend is.
Creating a menswear capsule wardrobe
A capsule wardrobe is the best way to take a minimalist approach to fashion. It focuses on having a few premium quality clothing pieces that are versatile, and match with one another. The goal is for them to be worn in various combinations to suit any occasion. These items are often chosen in neutral colours for maximum versatility.
This should save you some money in the long run. Since you'll be investing in high quality and not falling into trends, you can wear and re-wear the same clothes for years to come. In addition, this attitude plays into a more conscious approach to fashion: buying for longevity means contributing to diminishing our share of waste.
On top of that, since the items are neutral, you can always buy one or two on trend pieces to pair with them instead of a whole new collection.
Eight timeless menswear items
Understanding the idea behind a capsule wardrobe is great. But it might be hard for you to figure out which items will survive the test of time. Luckily, we're here to help with a list of eight essential pieces. A combination of these can come in handy regardless of what life throws at you.
1. The plain white T-shirt
This is a staple that everyone should start with. It's simple, yet works in so many situations. For a casual look, match it with dark jeans. If you want to be a step below formal, wear it under your suit jacket. Not to mention that this shirt is a good base layer for cold days when you need something under your sweater.
Make sure you pick a T-shirt that is not too loose and wash it only with whites to ensure it stays crisp.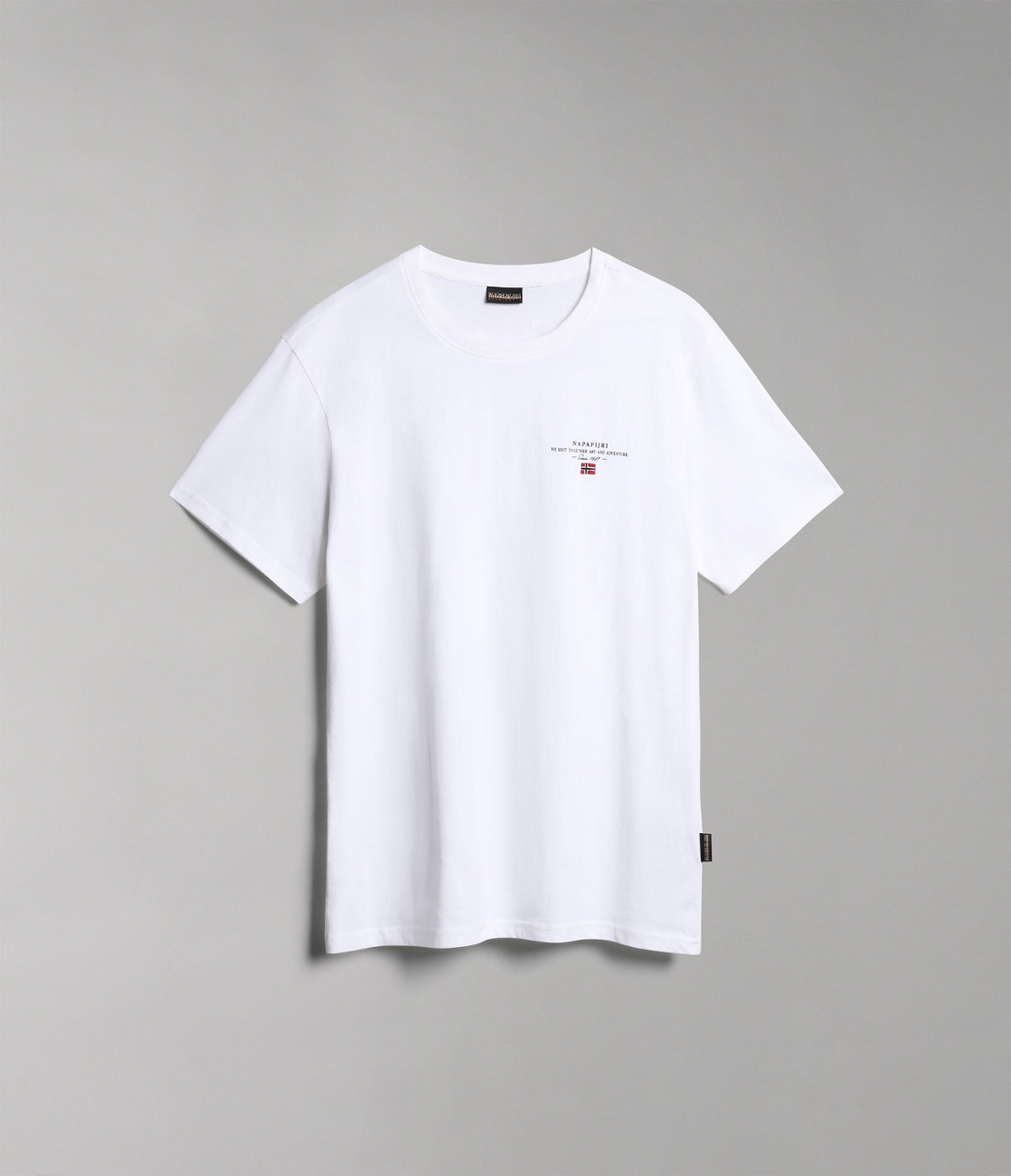 2. Oxford shirt
The Oxford shirt is a step up from completely casual but not entirely formal. The button-down and collar can be paired with a tie and blazer for formal events. Alternatively, pair it with shorts for a stylish and relaxed day by the pool. For the preppy look, you can layer it under a sweater. Or you can wear it open over a white T-shirt in the summer. It is the definition of adaptable.
We recommend buying this one in a light blue or cream, which is easy to pair with most bottoms, like khaki and navy. It can also have a subtle pattern.

3. Trainers
If you want something that can come with you from the office and then out for drinks, trainers are the best choice. Our men's trainers have been carefully curated to ensure an understated yet undeniable demeanour of cool and confident style.
4. Dark wash jeans
Take the Oxford shirt, the trainers, and a pair of straight-leg dark jeans, and you got yourself an outfit. Leave the shirt out for an everyday look, or tuck it in for the office. Throw on a tie and a jacket, and you've completely transformed the outfit to one that's fit for a formal occasion.
5. The classic chinos
For situations where a pair of jeans is considered too casual, you have the chinos. For instance, if you have a dress code at work. If you wear these with an Oxford shirt, you have a smart casual outfit that's work appropriate. Add a blazer in either navy or dark grey and you will elevate the look to one that is ready for a more formal setting.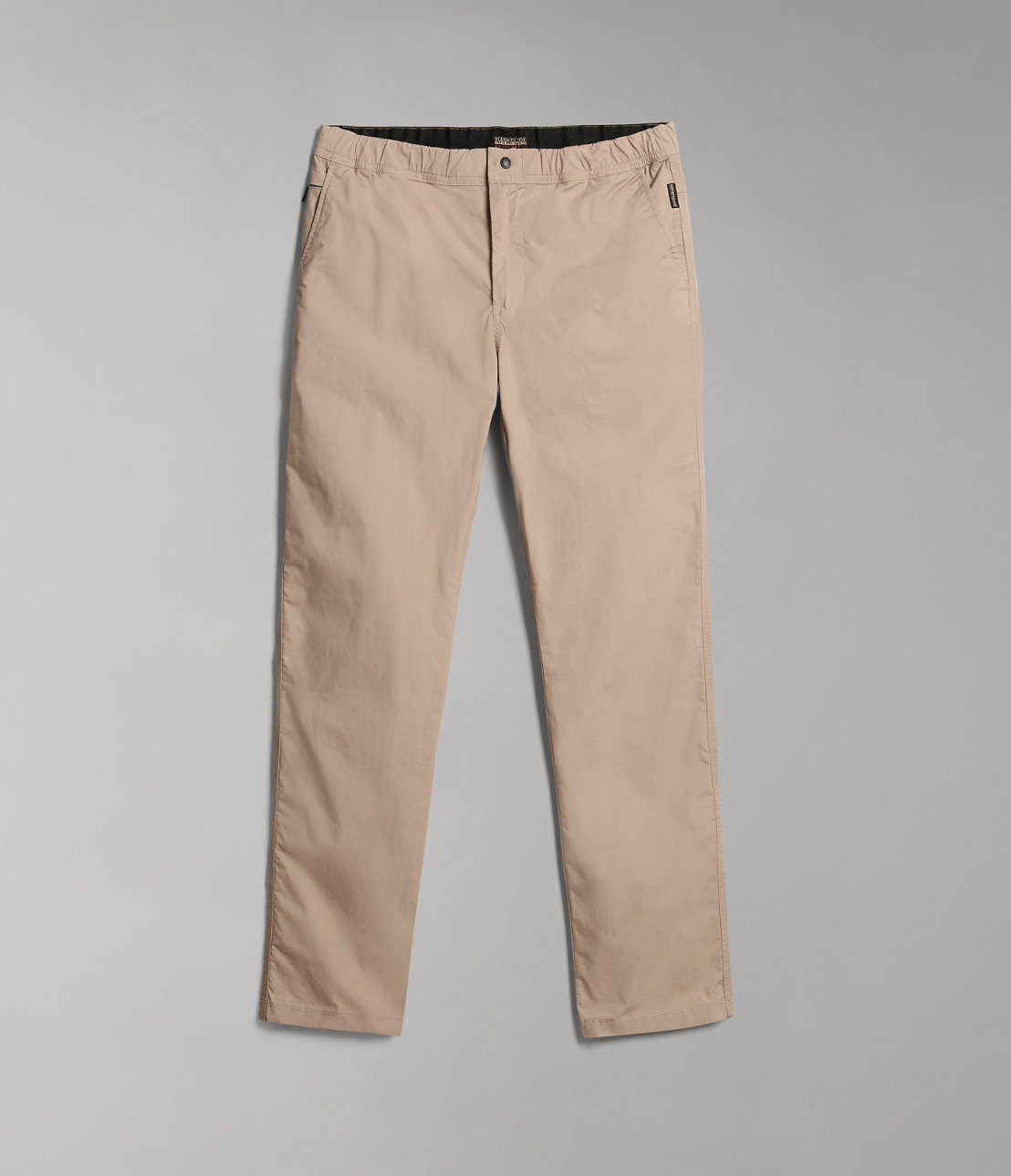 6. A blazer
As we've already mentioned, this item can take a look from casual to formal in a heartbeat. A well-fitted blazer, even on top of a plain white T-shirt, will make sure you have a look that is flexible and fashionable.
7. A knitted jumper
Everything we've offered so far won't keep you that warm in cold weather. For that purpose, in comes the knitted jumper.
Go for a fitted item that can look good under a blazer if you need to wear it for work. If you like wearing the Oxford shirt underneath, buy the crew neck. But if you want something a bit more daring, why not try the turtleneck. Here, you can be bolder with colour as well, but we still suggest muted tones.
8. Dress shoes
The last item is a must have for any wardrobe to ensure you have all bases and possible occasions covered. A pair of dress shoes can immediately sharpen up any look and when paired with a blazer you can be sure youll look the part in any formal setting.
Add your personality to every outfit
Hopefully, now you have a better understanding of how to create a capsule wardrobe with these menswear must-haves. However, remember that this is just the baseline. These items are there to ensure that you always have something to wear, no matter what the trends are or where you're headed.
But if you want to showcase your personal style, add more colourful, current pieces and accessories to these items to really make a statement. You can start by browsing our men's clothes.