From mountain hikes to cold-weather adventures, keep warm all season long with Napaijri's collection of iconic jackets. Be your best self in style with multiple layers to prepare for inclement weather. Plus, invest in a few key outerwear pieces, including a thermal base layer, windproof outer layer, and functional hood.
Inspired by early explorers , Napapijri is all about pioneering into the unknown. airing a water-resistant jacket with a warm hoodie might just be what's needed to embark on new adventures. When it comes to staying comfortable in the winter months, pieces like the Rainforest Winter Jacket are seasonal must-haves. Designed with an innovative insulating filling, THERMO-FIBRE™, it's lightweight, soft and gives superior thermal regulation and insulation. Plus, a water-resistant shell will keep you dry in extended rain or fog.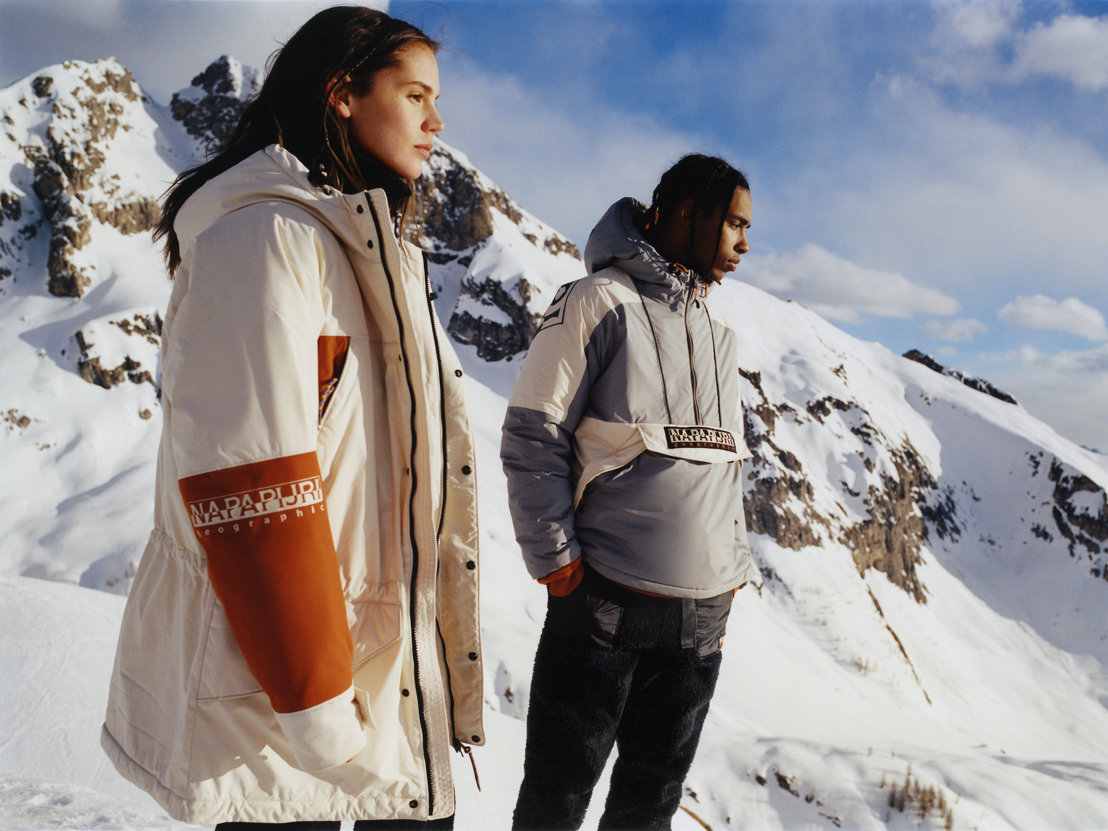 Are Napapijri jackets warm?
Yes. All of the iconic Napapijri jackets are wind-resistant and engineered to optimise body temperature control. As well as creating iconic designs that are water-resistant and comfortable, we work hard to minimise the environmental impact of our jackets, so you can enjoy the outdoors knowing that you have helped to protect it.
Key to the sustainability and comfort of all of our jackets is our innovative THERMO-FIBRE™ padding. Designed to keep you comfortable in all climates, this padding is completely down-free. This technology makes our jackets a truly environmentally-friendly choice so you can always make the most of your outdoor adventure.
How do Napapijri jackets stay warm?
Since 1987, we have pioneered clothing that combines design, sustainability, and innovation. This innovation is key to making our jackets warm and comfortable, with our water-resistant, iconic designs and our unique THERMO-FIBRE™ padding.
Designed to be lightweight and soft, the quilted texture of THERMO-FIBRE™ is made up of small air-trapping microspheres. These not only make the padding comfortable to the touch, but offer superior thermal regulation, making our jackets the perfect choice for a range of climates.

There's no need to worry about staying warm and dry even in the most extreme weathers, with high-quality insulation and quick-dry capability. Plus, it's easy to compress, meaning you can put your Napapijri jacket in your rucksack or carry-bag ready to head to the mountains, rainforests or slopes.
Are Napapijri jackets comfortable?
20-22C is the temperature at which the human body feels most comfortable. Which is why we've made 20-22 Series the name for our range of winter parkas and jackets. Using our sustainable and innovative THERMO-FIBRE™ technology, we've created these pieces to keep you warm and dry in the most extreme temperatures.
Which Napapijri jackets work best in different temperatures?
Our standard Rainforest Jacket is a well-loved companion for a range of weather conditions. Versatile ventilation under the arms and a flexible polyester construction can adapt to any climate. Hail or shine, what may seem like a fundamental design boasts smart features that can tackle all temperatures.
Keep bad weather at bay with critically taped seams and water-resistant counting. Plus, down-free recycled padding is easy on the environment (and your conscience). Functional features like a flexible trim and adjustable hem allow for a custom fit.

We have lots of other iconic options to keep you comfortable in any climate. As the winds start to pick up, upgrade to a stylish Puffer Jacket made with recycled down-free padding so you can stay warm during any adventure.

Or, when heading to the slopes, the Skidoo Jacket is an absolute must-have. Boasting the classic anorak style, our first-ever jacket has lasted for decades. It will also keep you comfortable with Thermo-Fibre™ padding insulation and has an adjustable hood that is ideal for blocking strong winds, especially in rainy areas. You can also store your essentials in a side zip pocket for safekeeping.

Wherever life takes you, be confident in your new direction. With the right jacket by your side, we've got your back.