As summer gives way to autumn, temperatures can be unpredictable and change quickly. Versatile and flexible layers of clothing are essential. The gilet vest is ideal for these in-between conditions, providing extra insulation without the bulk of a full winter coat.
This guide is a deep dive into gilets and vests. We'll explore the advantages and uses of vests, with inspiration for clothing combinations. Read on to discover how to choose the right gilet for your needs, achieving maximum performance without compromising style.
What is a gilet?
A gilet (pronounced ji-lay) or vest is a sleeveless jacket used as a versatile layer for changeable temperatures. Also known as a body warmer, a gilet adds a layer of insulation without increasing bulk.
Ideal for activewear when temperatures start to drop, the lack of sleeves ensures range of movement is not impeded. Easily added over or under other clothing, a body warmer jacket is a flexible garment that is ideal for in-between seasons or unpredictable weather.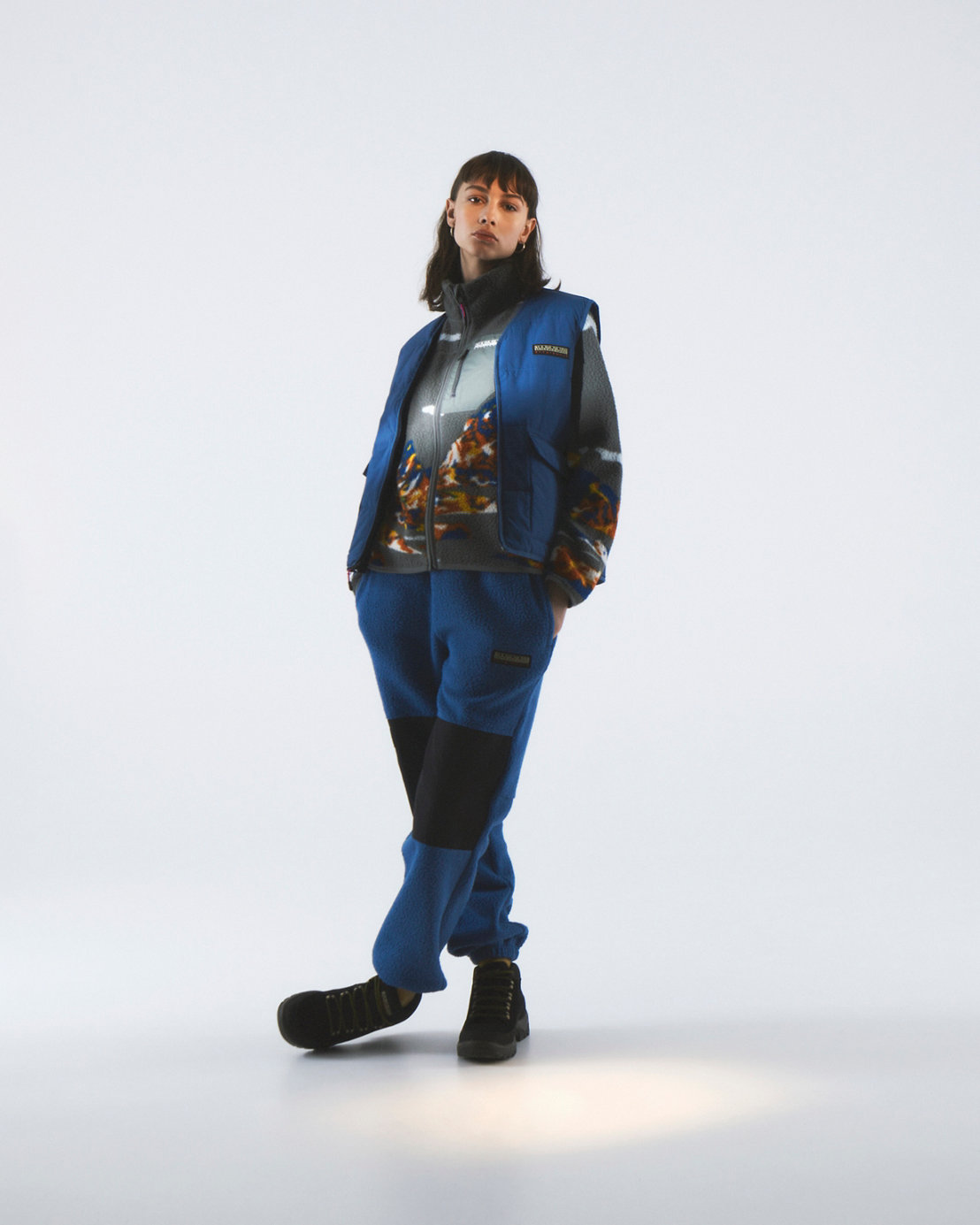 In cold temperatures, heat energy is transferred from your body to the surroundings. Clothing combats this heat loss by providing insulation. Trapping a layer of air keeps body heat close to skin. Wind chill makes you feel cold by moving air past your body. Tightly woven fabrics can be used to prevent the moving air reaching your skin.
When choosing a gilet, consider the weather conditions you are likely to encounter. The colder the weather, the more insulation you'll need, which increases the size of the vest. Weatherproof fabrics are ideal if you are likely to encounter wind and rain. Napapijri gilets offer premium insulation in a quilted finish or urban utility styling for a fresh look that maintains performance.
When to wear a gilet
The advantage of a gilet is versatility. A well-chosen vest jacket works with your other layers to create combinations that are practical as well as style. For lightweight insulation, they can be worn under a waterproof jacket or on top of a base layer in dry conditions.
Fleece gilets are designed to be worn as a mid-layer, while quilted or puffer gilets tend to be worn on top of a shirt or lightweight jacket. Plan your outdoor wardrobe based on combinations that work well together. A gilet vest is ideal due to easy compatibility with other clothing.
Technical fabrics are utilised to achieve optimum performance. Look for a gilet that remains lightweight while providing warmth. Breathable fabrics ensure that you don't become uncomfortably sweaty when you're active in cool temperatures. Napapijri gilets are designed for peak performance, classic style and a sustainable environmental impact.
How to wear a gilet
The versatility of a gilet means that you can style your vest in a variety of ways to match the occasion. The first choice is whether you want to wear the gilet over or under other clothing. Both options offer increased warmth.
A gilet worn underneath other layers should be slimline without excessive padding, essentially an insulated waistcoat. The fit should be snug with high arm holes to allow easy addition of a jacket on top. Pair with a windbreaker or a waterproof outer jacket for winter walks or cold commutes. Go for subtle colour tones.

A gilet added on top of other clothing should be a looser fit, with the level of padding and insulation based on your specific needs. An oversized puffer vest or a thinner down gilet can both be worn on top of other layers but offer a different look. In cold conditions, add your gilet over a lightweight jacket or pair with a hoodie for a classic urban look. In milder climates, throw the vest over a checked shirt or chunky knitwear for peak autumn vibes. Select colours that complement what's underneath. A plain vest pairs well with coloured or patterned shirts or jumpers. If the under-layers are plain, add a burst of colour with your gilet.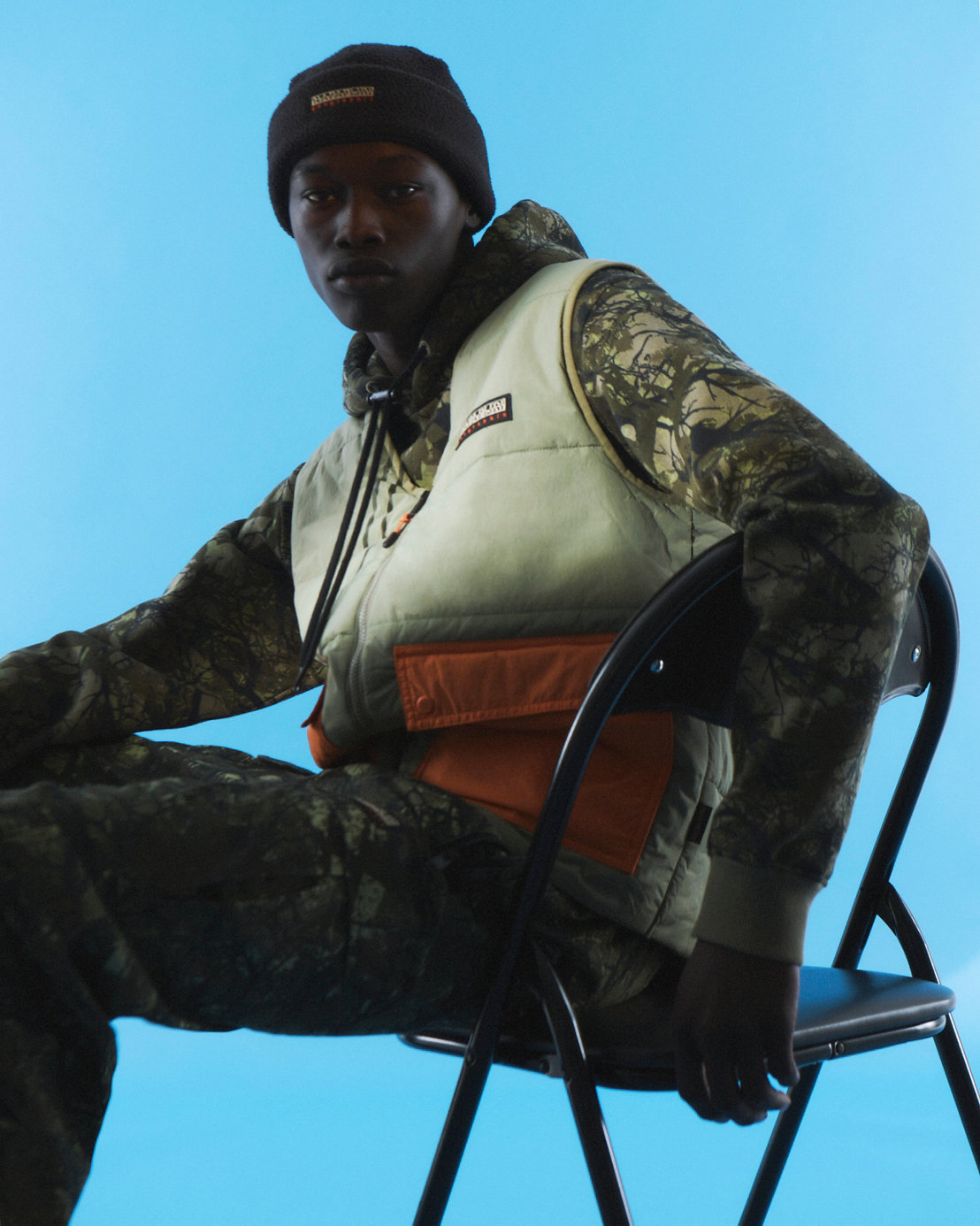 The Napapijri Aerons Vest Jacket is the ultimate outdoor companion, with premium insulation provided by recycled down-free ThermoFibre™, remaining lightweight and not restricting motion. The quilted finish brings a classic look whether you're wearing it over a fleece mid-layer, jacket or shirt.
A gilet or vest is an essential part of your wardrobe for autumn days and winter walks. Helping you to adapt to changeable temperatures without sacrificing style, Napapijri has you covered, from country hikes to urban exploration.