Sustainability is not a feature of Napapijri products, it is the heartbeat of our entire design philosophy. Combining technical performance, style and a long-term outlook, we believe that the choices we make can create a path to the future we all want. Subverting the traditional waste-heavy fashion industry, we dig below the surface of our entire process to implement creative and innovative solutions. With an established commitment to ethical, sustainable fashion, we are trying to build a better future.
Sustainable fabrics
Perpetual innovation is in our DNA and, with a firm belief that we serve the interests of the wearer and the world, sustainability has become the new creativity. Since 2015, Napapijri products have been animal-free, completely eliminating the use of fur and down. This was achieved through development of our unique THERMO-FIBRE™ - our down-free insulation composed of lightweight air-trapping microspheres that ensure superior thermal regulation.
Every aspect of the fabric supply chain is evaluated and improved. The desire for an ethical and sustainable supply chain requires a transparent approach. A commitment to traceability for all our materials fuels a constant quest to collaborate for a sustainable future.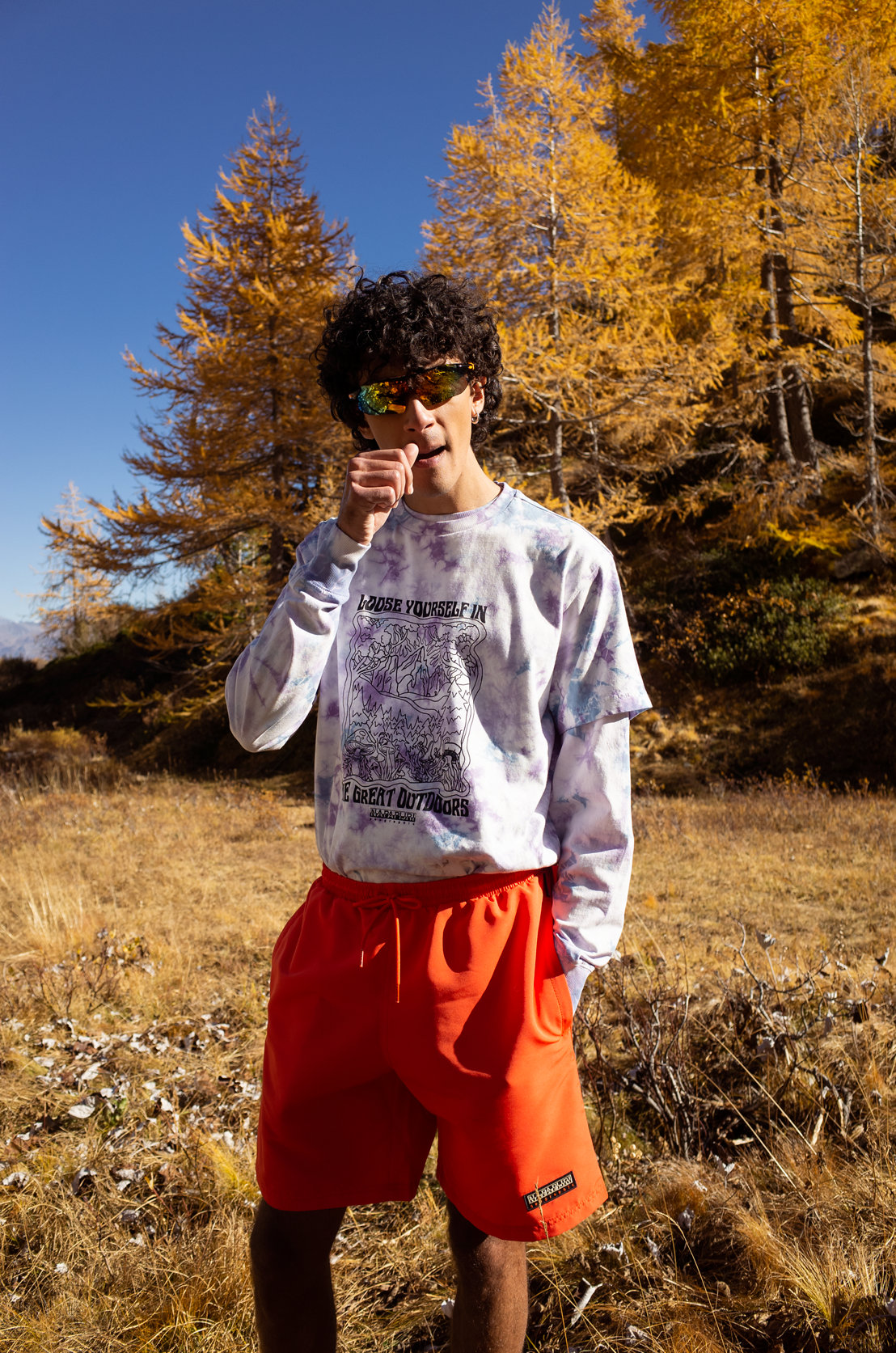 Innovative solutions
Sustainable fashion is found through relentless innovation and the Napapijri approach is to rethink every aspect of our design process. Tackling fashion waste head-on led to the desire to transform fabrics into a renewable resource. This method is showcased in our Circular Series - products made to be made again. With a generational perspective, the recycling of these groundbreaking garments can create a virtuous cycle of re-use and reimagination.
The circular journey starts with fabric choice. By building Circular Series using ECONYL® regenerated Nylon and Nylon 6, we have created a virtuous circle where clothes can be recycled and reimagined infinitely.

High performance nylon yarn is upcycled from discarded fishing nets and other waste to craft our Circular Series jackets. This mono-material construction enhances efficiency in the recycling process and ensures that the item is 100% recyclable. Central to the Circular Series is the take-back program. Circular products can be returned after two years, ready to be recycled into new products. We believe that the path to a sustainable future is found through this life-cycle approach to circular fashion.
This groundbreaking technique has been recognised with the gold Cradle to Cradle certification - the world's most advanced standard for responsible materials and products. Leaving no stone unturned in the manufacturing process, products are assessed on material health and reuse, renewable energy and carbon management, water stewardship and social fairness. The drive for a better future extends into every aspect of product life.

The Napapijri Circular Series exemplifies this commitment to nature, performance and style. Combining the enduring look of our iconic jacket with ECONYL® Regenerated Nylon, the Skidoo represents a new step in the future of fashion.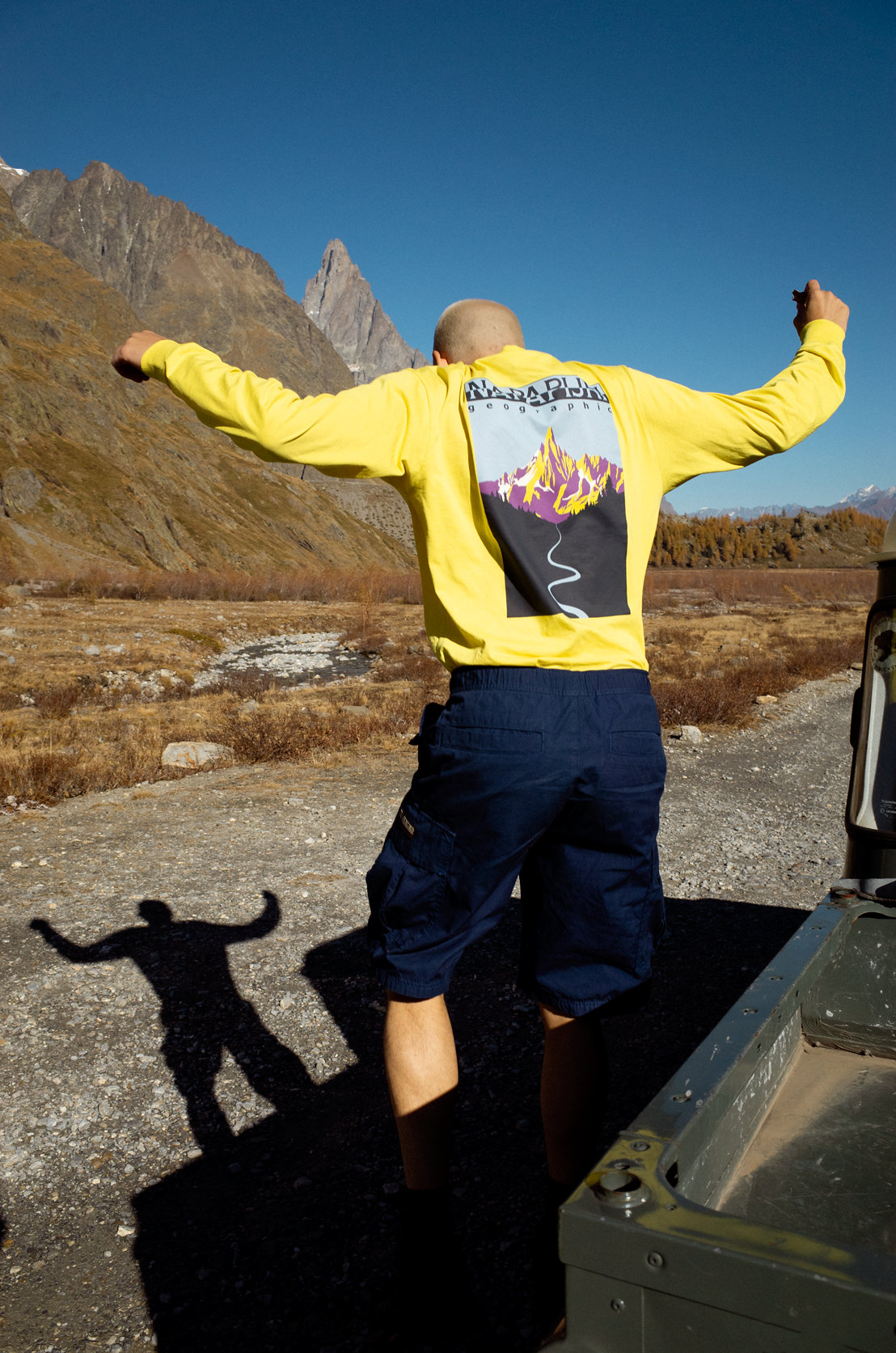 Our story
The Napapijri story is an unrelenting journey of discovery and exploration. Thriving on the intersection of innovation, style and performance, we create products that are constantly forward-looking. Our journey towards sustainability demands fresh thinking, progressive technology and collaborative creativity. With a fundamental commitment to playing our part, we will continue to push the boundaries of possibility, coming together to shape the future.