SS21 Pre-collection
A curated taster of our most sustainable collection yet.
True to our mission of playing our part, SS21 collection is our most sustainable collection to date: from organically grown cotton to recycled polyester, here is a curated preview of a truly exciting season that brings to life our Choose Future philosophy through a dream-like creative inspiration drawn from Hawaii's natural landscape.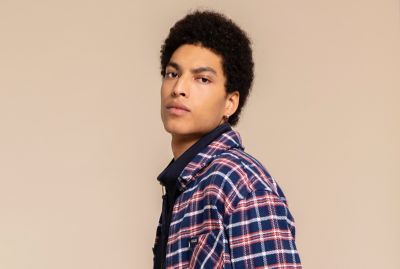 Must-have for him:
Organically Grown Cotton
Inspired by the deep blue of oceans, this selection of shirts, t-shirts and must-haves for men has been created using organically grown cotton, obtained through techniques that typically have a lower impact on the environment than conventionally grown cotton. For example, by using fewer synthetic fertilizers, herbicides and pesticides, by making sure that water and energy are conserved, and by promoting the health of the soil.